Welcome to the Project Fakemon Wiki
Edit
Welcome to Project Fakemon!
Hi there!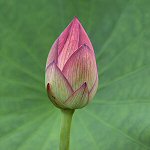 Welcome to our wiki, and thank you for your contributions! There's a lot to do around here, so I hope you'll stay with us and make many more improvements.
Recent changes is a great first stop, because you can see what pages other people have been editing, and where you can help.
Questions? You can ask at the Help desk or on the "discussion" page associated with each article, or post a message on my talk page!
Need more help? The Community Portal has an outline of the site and links to pages to help you learn how to edit.
Please sign in every time you edit, so that we can recognise an established user.
I'm really happy to have you here, and look forward to working with you!
About the project
Edit
Project Fakemon is a mission to create 155 NEW pokemon- completely new and original, to fill a new region. It was started by nicknick88 on the Dragon Cave Forums.
Other Wikis
Edit
http://www.dragcave.wikia.net/ - Basic Infobox Template
http://www.wikia.com/ - How to Change Infobox Text Color from Light Gray to Black
Other Random Wikis
Edit
Spriters for the Project
Edit
-Psycho Cat
- Eggy0
Wiki Contributors
Edit
- Eggy0
All Project Fakemon Wiki Users, Bots or etc.
Edit
- Angela
- Avatar
- DaNASCAT
- Default
- Dopp
-
Nicknick88
Helpful links
Edit
Latest activity
Edit